Free Low Poly Medieval Weapon Pack
A downloadable asset pack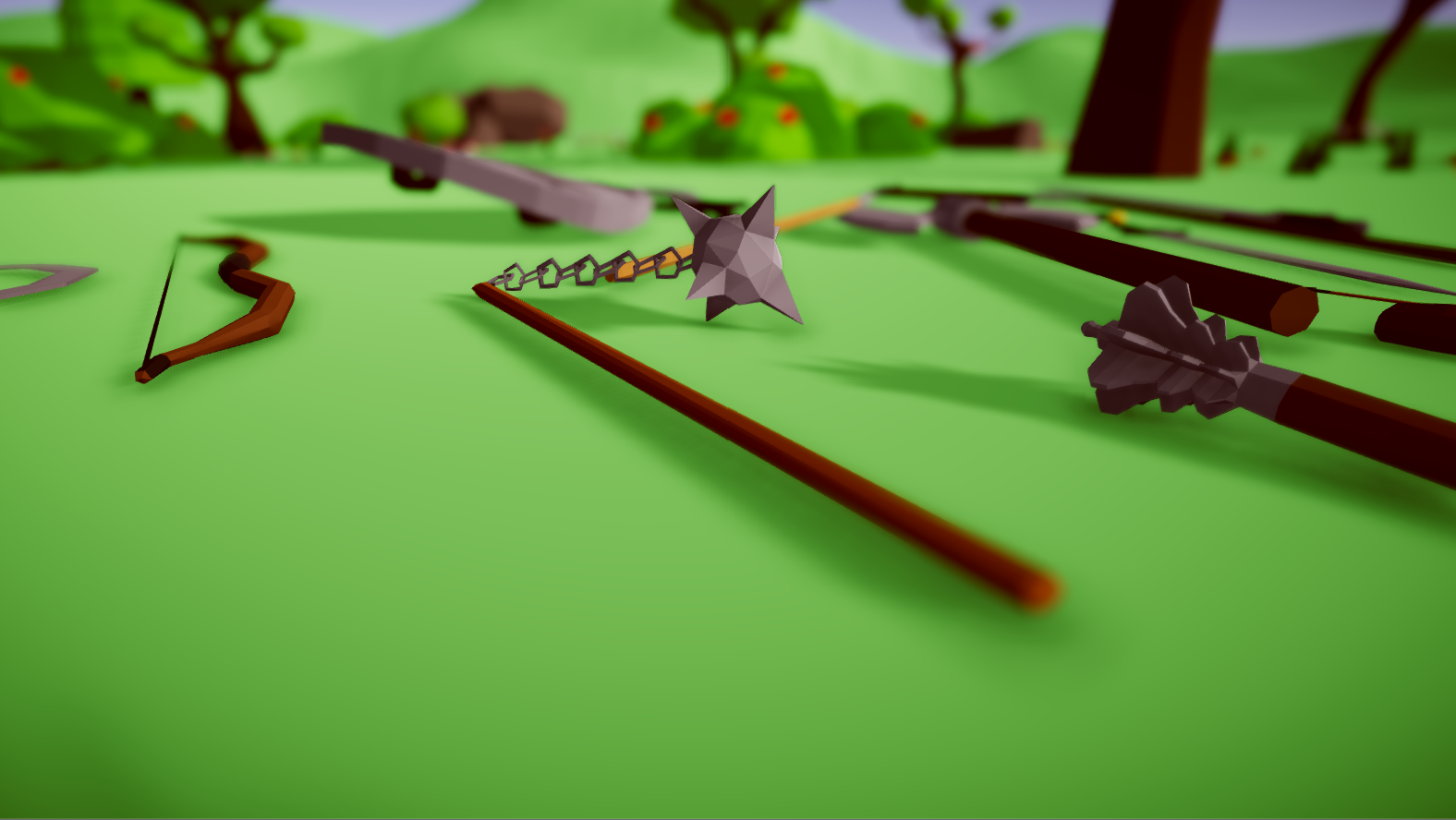 Hey guys! Posted pack on my Twitter aswell, make sure to follow and share if viewing or downloading the models. Hope you like them and use them in anything! (If you use them send screenshots! I could use them to show on my Twitter and share to other people your work)
---
If you want specific models for your game I have a Patreon, If you want exclusive models and for me to help with one of your projects, you could always check it out and support me, but everyone can support in there own way, retweeting and sharing my post will also help support me.
---
Low Poly Medieval Weapon Pack
---
Pack Includes:
* Arrow
* Baton
* Battle Axe
* Bow
* Broadsword
* Caltrops
* Dagger
* Flail
* Halberd
* Longbow
* Mace
* Scimitar
* Shield
* Spear
* Sword
* Warhammer
* Wooden Spear
Previous Packs:
All the models have 2 folders inside - Blend Folder for if you want to edit the model + FBX folder if you want to drag and drop it into Unity. Also added the Unity package importer, you can just double click it and choose what you need to import.
---
License: CC0: Public domain, completely free to use in both personal and commercial projects (no credit required but appreciated).
---
If you have any questions or problems tell me! I'll gladly help as soon as i can. If you want you can follow me on Twitter. Thanks a lot! And hope you guys like my pack I released, if anyone has any other packs that they want released, please post it here or give me a private message on Twitter, ill be happy to help.
Download
Download
Low Poly Medieval Weapon Pack.rar
5 MB